Storage units provide space to keep household belongings, furniture, surplus goods, excess inventory, clothing, and many other items that you haven't the space for inside the house. People use storage facilities when they're relocating, opening a new business, have children moving in/out of the home, and for a variety of additional reasons, all of which is appropriate considering how easy and affordable it is to rent storage space.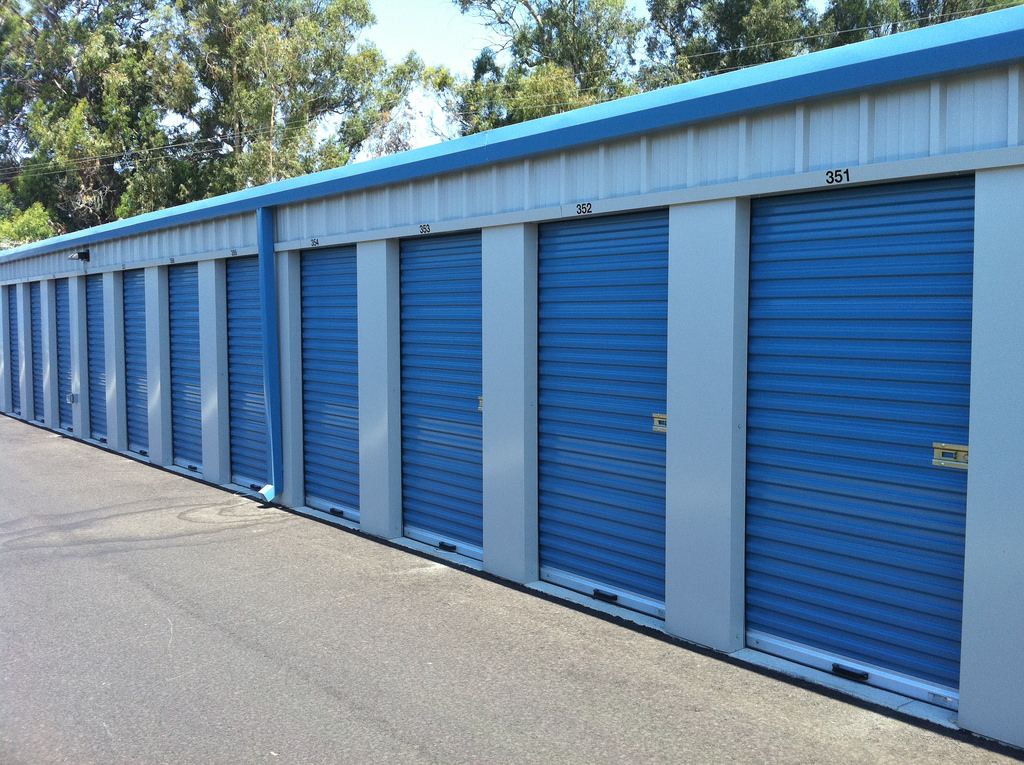 Choosing the Best Phoenix Storage Facility
Selecting a storage unit company in Phoenix is simple when you know what you want and need in that rental. Companies offer storage units in several sizes, with regular and climate-controlled units available. Complete a storage unit assessment before leasing (or speak to a storage unit rental agent) to learn the right size unit for your needs. Additional qualities to seek in your storage unit include:
Free Estimates: Reasonable rates are necessary when renting a storage facility. Request an estimate before reserving your storage unit. Use the assessment to compare rates with three to four other storage companies in Phoenix to find the best deal. Remember, the price is only one of the many important considerations to make when choosing a storage unit.
Security: Knowing your belongings are safe is important. Pick a storage facility that provides security, ensuring your peace of mind as well as the safekeeping of your belongings.
Clean: A clean facility is yet another quality that puts your mind at ease when storing your belongings. The last thing you want to see is insects and critters roaming around, or a facility with a mess strewn around.
Reputation: A good reputation is an important quality you should always look for when choosing a storage unit company. Online reviews, word of mouth, and the Better Business Bureau (BBB) are just a few of the best resources that can help you delve into the reputation of a company you're interested in using.
Top Storage Units in Phoenix
Choose one of the following self-storage businesses in Phoenix and pick a company that is well-regarded by the community. Here are some of our recommendations:
Public Storage
$1 starts your first month of storage at any of the nine metro Phoenix Public Storage facilities. Public Storage has proudly served customers' needs since 1972, giving you peace of mind and assurance in your belongings while they're stored at this facility. 1-800-688-8067
Allstate Self-Storage
3443 E Indian School Rd., Phoenix, AZ 85018
Allstate Self-Storage, located at 3443 E. Indian School Road, offers storage units in small, medium, and large sizes. Clean facilities are protected by 24-hour surveillance and security gate. Drive-up, climate-controlled, and RV storage units are also available for rental. 602-466-7013
Arizona Storage Inns
1120 E. Phelps Road Phoenix, AZ 85022
Arizona Storage Inns has several locations scattered throughout Phoenix. The facility offers reasonably priced units, with climate-controlled units available. The locally owned and operated company prides itself on affordable, professionally operated storage. 602-954-8900
Best Phoenix Movers
Once you've found an affordable storage unit, you might need some help getting all your belongings moved in! Many local Phoenix movers offer hourly moving services to help customers move their possessions from a home or office into a storage space. Here are some of the most reliable movers in the vicinity:
Cheap Movers Phoenix
2730 W. Agua Fria Fwy Ste 100, Phoenix, AZ 85027
If getting a reasonable rate is your priority, then it might be time to call the movers at Cheap Movers Phoenix. This moving service helps you find Phoenix-Mesa and interstate moving companies at budget rates so you can avoid paying too much for your move. Provide info about your move, and they'll get back to you with quotes from 3-4 of the top moving companies in Phoenix!
Arizona Discount Movers
930 S. 67th Ave., Phoenix, AZ 85043
In business since 1978, this Phoenix mover performs apartment, home, and office moves, in addition to providing specialty moves (think pianos and billiard tables) and off-site storage. In addition to serving Phoenix proper, Arizona Discount Movers also serves the areas of Scottsdale, Valley West, Chandler, Tempe, Mesa, and Gilbert. Rates for two movers and a truck start at just $85 an hour, plus applicable trip charges.
Two Men and a Truck
2905 W. Indian School Road, Phoenix, AZ 85017
This nationwide moving company has locations across the U.S., making them the obvious choice for local and interstate relocations. Their Phoenix-West Valley location has an average rating of 4.8 stars with hundreds of reviews. Whether you need a full-service move with packing included, or just need a couple of guys for a couple of hours, these guys are an excellent choice for your Phoenix move.