The home office is one room in the house that can easily become cluttered. Whether it is because it is the "catch-all" room of the house where you and your family keep extra miscellaneous items or if it is just overrun with office supplies, we have some tips that will make it easier to keep your office neat and organized.
1. Start a Filing System
A filing system is a key to keeping documents organized in your home office. The first step in starting a filing system is deciding if you want to make a physical or digital filing system. If you decide on the digital filing system, you will need to scan and upload all of your documents to your computer. Once everything is uploaded, you can organize into different folders. Just remember to save your documents in two places in case your computer crashes!
If you want to start a physical filing system, first determine the types of documents you want to organize. Think about things including receipts, bills, and maybe even your tax information. Next, gather some file folders or pick some up next time you are at the store. Label each folder according to the category you picked, and you are done! If you want to take this a step folder, you could get a stand like the one here to hold your files for optimal organization.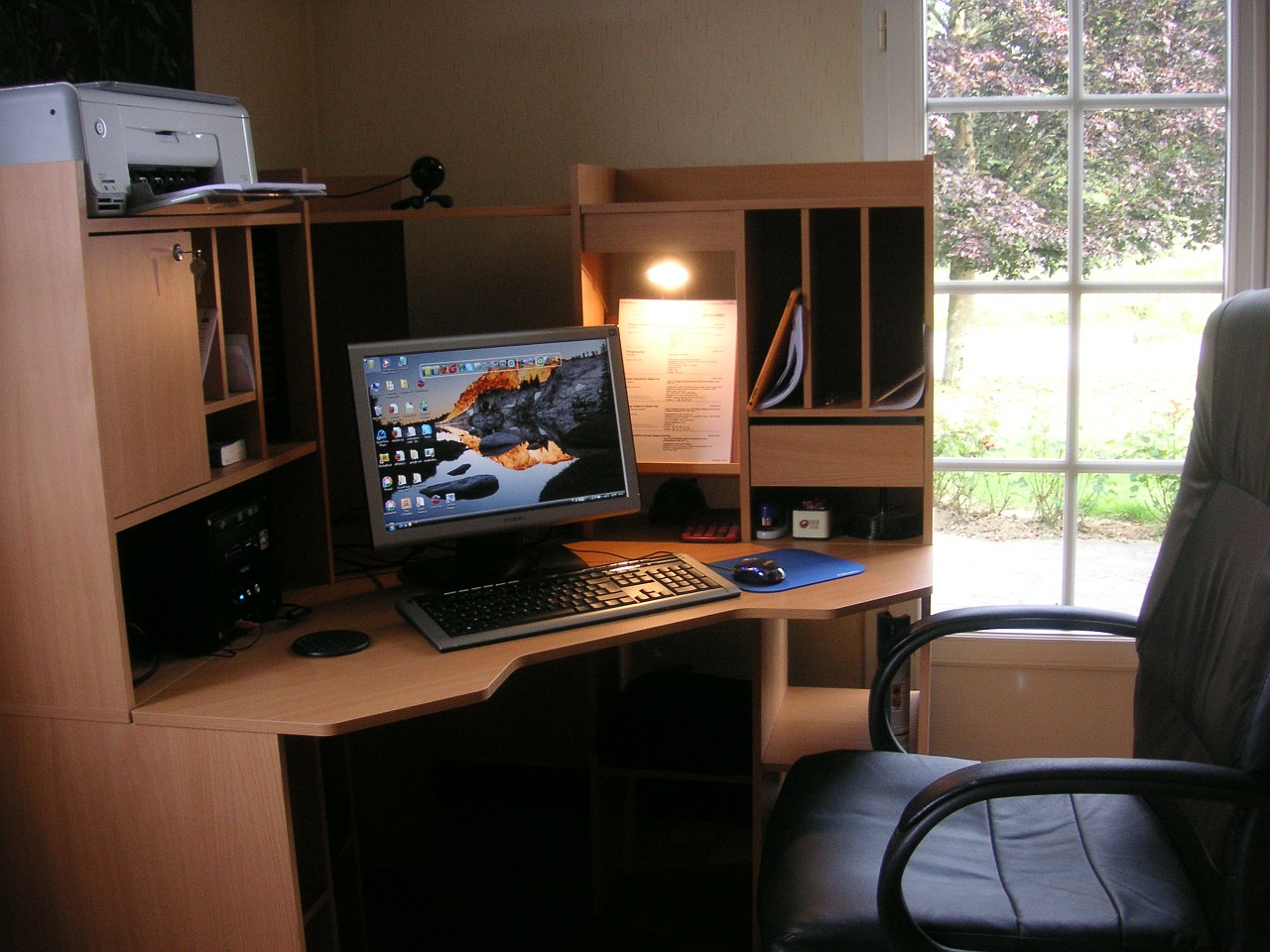 2. Add Shelves
Do you have any shelves or a shelving system in your home office currently? If not, Cheap Movers Dallas (www.cheapdallasmovers.net) says shelves are the perfect way to add more storage and organization to the room because they are on the wall and out of the way. Consider adding shelves above your desk to display photo frames and small items that may be taking up valuable desk space. You could also use this space to store your files and book collection. Find desk shelving for your office here.
3. Add an Organization Station
An organization station can best be described as some mobile storage unit that can serve to organize all of the "extra" stuff in your office that is not already tucked away in a file or on a shelf. Some inspiration for your organization station can be found here or here. Customize this space to your personal home office needs. You may use it to store art supplies, writing utensils, extra printer paper!
4. Invest in a Printer Stand/Cart
Is your printer currently taking up room on your desk? If it is, consider adding a small table or cart to your office that is specifically designated for your printer and printing supplies. This will give you more space to spread out your work on your desk and will keep your printer and supplies corralled to one designated area.
5. Add a Memo Board
Adding some memo board to your office can take your organization skills to the next level. Use this board for your specific needs, whether it be a family calendar, weekly reminders, or your daily schedule. Consider making your memo board out of a magnetic material or cork board so that you can stick reminders to it as necessary! We hope that you found inspiration for ideas that you would like to implement in your home to decrease the clutter and make your home office a place that you want to work in!